'

View Tutorial
Obtain and Activate a License
The program comes with a 15 day trial period, but when the trial expires you will want to purchase a license.
This requires purchasing an activation code and entering it in the interface.
Purchase a license
Complete the purchase by following the instructions on the website. An Activation code will be delivered by email.
---
To enter the Activation Code, please follow the steps below.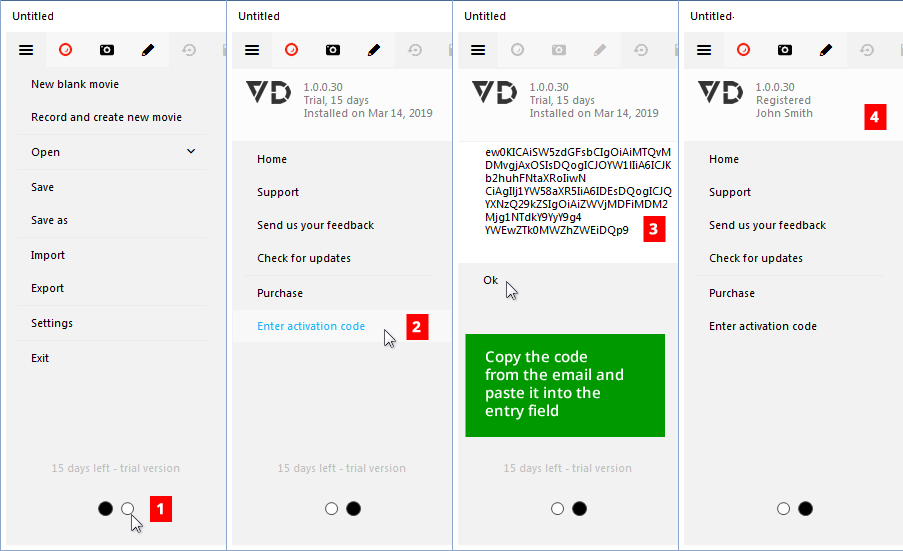 Open the Video Detailer interface.

Click on the Main Menu button [ ] at the upper left of the screen. This opens the Main Menu.

Locate the toggle at the bottom of the menu. Click the right radio button to toggle the menu view.

Locate [Enter Activation Code] in the menu view just below Purchase and click on it to reveal the registration panel.

Copy the code from the email and paste it into the entry field.

After pasting the code, click [ OK ] under the entry field.

The registration information should immediately change to 'Registered' and your username.
---