'
Titles
There are seven variations on titles which appear in slightly different ways depending on the placement of the anchor bars (or lack there of). The anchor bar is the position from which the 'blackboard' from which the title appears with the title in place.
The lone exception is the one title without an anchor bar which grows and shrinks from the center by default with the title rising from the bottom. All titles begin with the same size font, a black background color and an orange anchor bar.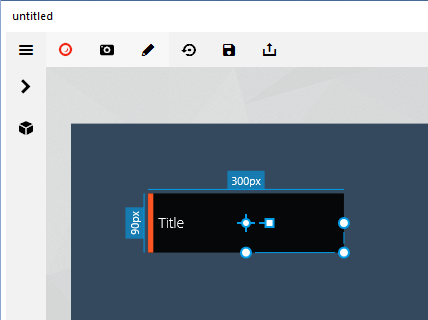 In addition to the standard text formatting, you can customize the format of the anchor bar and background using the Title object control panel (Figure 2 and Table 1).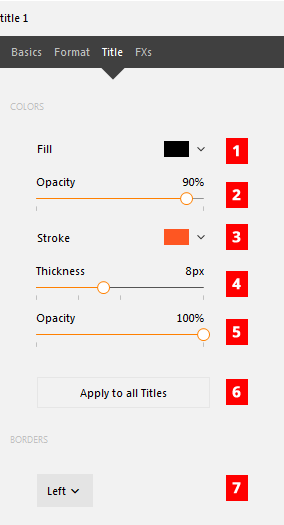 Table 1: The Title object control panel options as pictured in Figure 1.
| # | Name | Description |
| --- | --- | --- |
| 1 | Background Color | Clicking the swatch to the right of Fill opens a color picker to select the color of the background. |
| 2 | Background Opacity | Use the Opacity slider to select an opacity for the background or click directly on the percentage and enter a number. |
| 3 | Anchor Color | Clicking the swatch to the right of Stroke opens a color picker to select the color of the anchor bar. |
| 4 | Anchor Thickness | The width/thickness of the anchor is controlled by the Thickness control. Use the slider to choose the size or click directly on the number and enter a width in pixels. |
| 5 | Anchor Opacity | The opacity of the anchor bar is controlled separately from the background. Use the slider to choose the opacity or click directly on the percentage and enter a number for the percent. |
| 6 | Apply to all Titles | Applies the settings for the current text object to all other text objects in the video for consistency. |
| 7 | Anchor/Border | None, Left, Top, Right, Bottom |
---